2018年一押しの仮想通貨「Wowoo(WWB)|Wowbit(ワオビット)」とは?どんな仮想通貨なのか?評判・特徴・上場情報など一斉公開!|仮想通貨初心者情報局
今回は、2018年一押しの仮想通貨「Wowbit(ワオビット)|Wowoo(WWB)」とはどのような仮想通貨なのか?既に上場している仮想通貨ですが改めて特徴から上場情報まで、仮想通貨「Wowbit(ワオビット)」の全てを一斉公開していきたいと思います。
※更新日:2018年11月8日
2018年一押しの仮想通貨「Wowoo(WWB)|Wowbit(ワオビット)」とは?
Wowoo(WWB)はシンガポールで開発されているプラットフォームの名称で、Wowooプラットフォーム上でやり取りされる仮想通貨がWowbit(ワオビット)になります。
目的は「感動の価値化」。
簡単に言うと、Wowooは人々の善意・芸術的価値・感動に対して、報酬をしっかり受け取ることができるプラットフォームを目指しています。
仮想通貨「Wowoo(WWB)|Wowbit(ワオビット)」公式サイトはこちら
仮想通貨「Wowoo(WWB)|Wowbit(ワオビット)」ホワイトペーパーはこちら
http://wowoonet.com/pdf/wp_wwb_e_v204.pdf
2018年一押しの仮想通貨「Wowoo(WWB)|Wowbit(ワオビット)」仮想通貨詳細
仮想通貨「Wowoo(WWB)|Wowbit(ワオビット)」はイーサリアムをベースに作られました。
スマートコントラクトを実装しており、Wowbit(ワオビット)の発行枚数などはマイニングではなく、Wowoo(WWB)システムが管理しています。
ただし、非中央集権の性質も持っているので発行枚数の増減など大きな変更については特別議決機能(Wowoo委員会の承認とWowooトークン保有者の2/3の可決)によって決められます。
Wowooの運営がトークンの管理を行う一方で、トークン保有者にも投票権を与えて公平性を保っています。
トークンの名称:Wowbit
単位:WWB
発行枚数:1,111,111,111(WWB)
ICO価格:1WWBあたり0.0011ETH
プレトークンセール開始日:2018年1月17日
トークンセール:2018年2月22日〜2018年3月2日
ICO:2018年3月以降
2018年一押しの仮想通貨「Wowoo(WWB)|Wowbit(ワオビット)」特徴
仮想通貨「Wowoo(WWB)|Wowbit(ワオビット)」の特徴といえば、「準備金制度」や「特別決議機能」です。
Wowoo(WWB)の準備金制度は20%で、Wobit(ワオビット)のトークンが発行される際には、ETHの準備高がWowBit価値合計値の20%になるように自動調整されます。
その結果、仮想通貨Wobit(ワオビット)の売買者の間を公正なバランスで保ち、大きな安定性を生み出します。
特別決議機能は、ルール変更など重要な決議において、仮想通貨Wobit(ワオビット)の保持者による投票で意思決定がされることです。
2018年一押しの仮想通貨「Wowoo(WWB)|Wowbit(ワオビット)」ロードマップ公開
仮想通貨「Wowoo(WWB)|Wowbit(ワオビット)」のロードマップは下記のとおりです。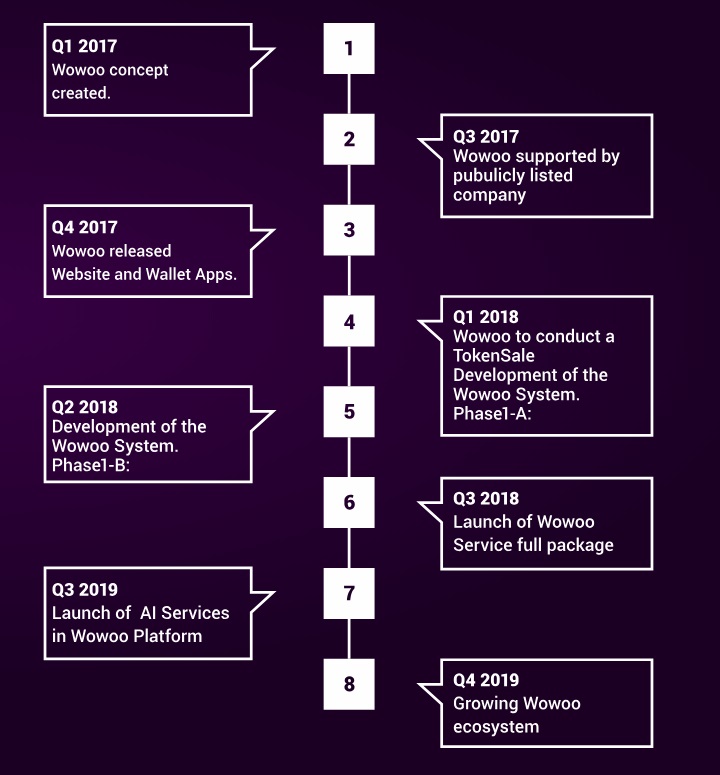 2018年第2四半期:Wowooシステム開発
2018年第3四半期:Wowooサービス本格リリース
2019年第3四半期:WowooのプラットフォームのAIサービス開始
2019年第4四半期:Wowooエコシステム成長加速
2018年一押しの仮想通貨「Wowoo(WWB)|Wowbit(ワオビット)」チームメンバー公開
仮想通貨「Wowoo(WWB)|Wowbit(ワオビット)」のチームメンバーを紹介します。
下記メンバー以外にもアドバイザーの方々もいらっしゃいます。
2018年一押しの仮想通貨「Wowoo(WWB)|Wowbit(ワオビット)」一押しの理由
仮想通貨「Wowoo(WWB)|Wowbit(ワオビット)」が、なぜ2018年一押しの仮想通貨なのか?その理由は大きく4つあります。
ロジェー・バー氏がWoowooプロジェクトを絶賛
国内最大級のQ&Aサイト「OKWAVE」が出資
NEOの創業者・CEOであるDa Hongfei氏がアドバイザーとして参戦
既に上場している
理由の1つは、仮想通貨の第一人者であるロジャー・バーがWowooの評議会に参加し、このプロジェクトを絶賛したことです。
ロジャー・バーはICOのアドバイザーとして今後のWowooプロジェクトにも参画するとのことです。
また、日本最大級のQ&Aサイト「OKWAVE」を運営している株式会社オウケイウェイブは子会社を通じて、このプロジェクトに出資をしていること、NEOの創業者であるDa Hongfei氏もこのWowooのアドバイザーとして参画していることです。
大手が出資し、仮想通貨業界の大物二人が参画していて、すでに上場しているので一押しの仮想通貨なのです。
2018年一押しの仮想通貨「Wowoo(WWB)|Wowbit(ワオビット)」上場取引所公開
仮想通貨「Wowoo(WWB)|Wowbit(ワオビット)」が上場した取引所「BIT-Z」について情報を公開していきます。
2016年に開設されたBit-Zという取引所は、会社名、代表者などはは発表されていなく、一切不明となっています。
Bit-Zは中華系の取引所で香港、シンガポール、北京に拠点を持ちます。
BIT-Z特徴
取り扱い通貨数:83種類
通貨ペア BTC建て:74種類
ETH建て:41種類
DKKT建て:4種類
2018年一押しの仮想通貨「Wowoo(WWB)|Wowbit(ワオビット)」活動情報一斉公開
仮想通貨「Wowoo(WWB)|Wowbit(ワオビット)」が上場するまでにどの様な活動をしてきたのか?原文と翻訳文を併せてこれまでの情報を一斉公開していきます。
※翻訳文についてGoogle翻訳したものを掲載しているので文章がおかしい点があるかもしれませんが予めご了承ください。
最大級のQ&Aサイト「OKWAVE」を運営するオウケイウェイヴ、仮想通貨交換業の登録申請を行うことを決定
プレトークンセールが12分で完売のWowBitトークン(WWB)、近日配布と公式サイトより発表
WowBitがすぐに上場予定!  
WowBit soon to be listed!
We are pleased to announce that out of 6 global exchanges that we are currently aiming to list our native token of Wowoo ecosystem, WowBit (WWB), we have officially received confirmation from one exchange that has great impact in the industry and will be listed shortly.

There will be a campaign held for new users joining the exchange service, and we should be able to announce further about it within few days!

As we receive numbers of contacts from different projects that wishes to join the blockchain industry, we believe it is important to secure high liquidity of WowBit in our ecosystem, so that we will be able to accelerate the community and support many projects that would change our society for the better.

Kindly look forward as we will keep our community updated about listing on other exchanges too.

Wowoo Team
 引用元:Wowoo公式サイト
BIT-Zに掲載!
LISTING ON BIT-Z!!
It is our honour to announce that WWB token will make its first listing on Bit-Z (https://www.bit-z.com/) on May 15th, 2018!!
We deeply considered out of the 6 exchanges we had great discussion with, and have decided upon prioritising long term valuation of Bit-Z.

Bit-Z has a great potential in the industry, as having its fundamentals in Hong Kong, Beijing and in Singapore, it is one of the most trusted exchange among users of both Chinese and English speaking area. The exchange provides a very low charges for its users for trading, which is another reason why worldwide altcoin traders prefers this exchange.

We are currently under preparation of a token bonus campaign, which will be releasing as much as 400,000WWB and will be announcing the details soon, so we recommend users who have yet not registered to the exchange to kindly wait until we provide further announcement on the campaign.

Please do note that you cannot deposit your WWB tokens in the exchange yet, and this will only be after our next announcement regarding this topic. Also, please refrain from contacting our contact emails about how to sign up, trade, and manage, etc. of your Bit-Z account, as these questions can only be answered by the exchange themselves.

Warmest regards,

Wowoo Team
引用元:Wowoo公式サイト
第2回Bit-Zキャンペーン!
2nd campaign on Bit-Z!
We are happy to announce that the 2nd promotion of WWB on Bit-Z is now under preparation.

The TOP 100 WWB traders ranked by total WWB trading volume under below period will be rewarded!!

Period:
2018/06/08 15:00 to 2018/06/15 15:00(UTC/GMT+08:00)

Rewards:
1st: 20,000WWB
2nd & 3rd: 10,000WWB
4th to 100th: 1,700WWB

(*Users are required Level 3 Certification to receive the rewards)

Please refer to the Activity page on Bit-Z for further information on the competition.
 引用元:Wowoo公式サイト
Wowoo Entertainment
Wowoo Entertainment
We believe that one of the key trigger which will play an important role to permeate blockchain technology into our society is via entertainment.

"Entertainment" is directly linked to our human instincts, and has the power to gather people together. Often in this part of the culture, one's differences are not criticised, and the important element exist there is not where interests lies or for the sake of convenience, but simply the enjoyment we feel.

As blockchain being a technology of not only an extension of convenience but also involving philosophy of trust and consensus, it would require our society itself to change to accept them. Therefore, we've been discussing several ways which would allow us to interact with and start to accept the technology more casually since we started our project, and entertainment sector was one industry we decided to put effort in.

As we've already succeeded in supporting the release of a TV series which were broadcasted in Asia and recorded nearly 1 million viewers, which involved a scene of sending tokens to show gratitude via online media, we are planning to take our activity further to release "Wowoo Entertainment" project.

Apart from supporting ICO projects interacting with some major contents of entertainment, such as Food, sports, travels, etc., we are currently planning to set up our own brand project to support the movie/media industry. We are on final adjustment with a major production company representatives to release world-class movie contents.

Please look forward to the further announcements on the project.
 引用元:Wowoo公式サイト
Attending Global Blockchain Summit 2018

Fujimaru Nichols, the CEO of Wowoo Pte. Ltd. will be speaking at Global Blockchain Summit 2018 Manila on June 24th.

There will be presence of Politicians from different countries, including President Rodrigo Duterte of the Philippines, a large number of internationally renowned experts and scholars, and hundreds of industry leaders at the summit to promote the blockchain technology better in the global landing.

As Wowoo is already in course of setting up a 2nd subsidiary company in the Philippines, we believe it will be a great opportunity to expand our connections with the local government and exchange
ideas in order to scale the blockchain opportunities within one of the most growing country in Asia.
 引用元:Wowoo公式サイト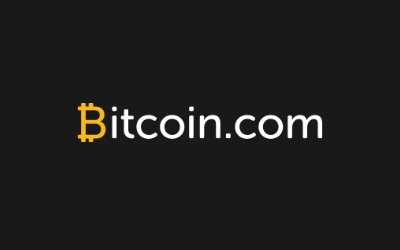 2018年6月、Bitcoin.comによるパートナーシップ
Partnertnership with Bitcoin.com
It is our honour to announce that Wowoo Platform and Bitcoin.com are making strategic partnerships to study and contribute further to the blockchain space together.

As a first step of our partnership, we are planning to run an airdrop campaign on both sides of the website in the near future. We both believe that it is important to spread the essence of the blockchain technology to wider range of people, mainly towards those who are not yet involved in the industry. The airdrop will be targeting new users who are willing to step in to this field, and in return earn the most valid payment solution, Bitcoin Cash (BCH), and the native token of Wowoo project, Wowbit (WWB), to start their new journey in the coming society.

Furthermore, we will be working on the future implementation of Bitcoin Cash (BCH) as a mode of payment to use Wowoo Platform, which the beta version are scheduled to be released this coming summer, and full version next year. We will also consider varieties of collaboration of BCH and coming Wowoo projects.

As we as Wowoo aims to welcome inspiring and socially-appreciated projects in the blockchain space to increase more live use cases, we have already made over 10 project contracts, which mostly involves well known entities or services worldwide and are prospected to bring in large number of people in the space.

We are confident that BCH and WWB will have a great synergy in not only these coming Wowoo projects, but also the space in general to open up new possibilities to seize a new way of society for the people.

Below is a comment from Roger Ver, the CEO of Bitcoin.com of this partnership:

"Bitcoin.com is happy to partner with Wowoo Pte. Ltd., and I believe partnership between bitcoin cash and Wowoo platforms will be a new milestone in the crypto space."

WEB: Bitcoin.com
  引用元:Wowoo公式サイト
2018年7月、Wowoo Platformβ版リリース
2018年8月、WWBトークンがCoinExに掲載される
WWBトークンが公式にCoinEx(https://www.coinex.com/)に掲載されることを発表することに興奮しています。CoinExは主要なデジタル通貨交換の1つであり、英語、日本語、中国語(簡体字)、繁体字中国語のサービスを運営しています。現在、CoinExは100以上のデジタル通貨取引ペアを提供しています。

CoinExは、2017年12月にグローバルかつ専門的なデジタルコイン交換サービスプロバイダとして設立されました。CoinExのコアチームは、R&D、グローバルオペレーションおよび業界での豊富な経験を誇る、初期の採用者や暗号化の専門家を含む、世界をリードするインターネットおよびファイナンス企業のチームです。CoinExは、ほぼ100の国/地域でグローバルな取引サービスを提供しています。

WWBトークンがBit-Zで最初に上場した後、私たちは多くの世界的なデジタル通貨交換について議論し、Wowooの長期的な事業推進を目指す第2のリストとしてCoinExを慎重に選択しました。

CoinExのリスティングとキャンペーンに関する詳細は、すぐに発表されます。まもなく、WWBの流動性を高めるために、他のリスティングやその他の活動に関する最新情報を発表する準備をしています。
2018年8月、Wowoo Exchangeに関するアップデート
Wowoo Exchangeは、Wowooの生態系の中で、世界で主流になるトークン経済の流動性を最大化することに貢献することを目指すプロジェクトです。

コンセプトとして、私たちは、ヨーロッパ、SEアジア、米国を中心に、FC、PLP、JVの形で世界各地に交流を広げていきたいと考えています。また、私たちは、取引所での通貨とセキュリティトークンを扱い、取引所のKYC手続きと他のWowoo ICOプロジェクトを組み合わせることも検討しています。

Wowoo Exchangeは、金融と国際ハブの国として知られているだけでなく、ブロックチェーンと暗号侵害の開発にも親しみやすいシンガポールに由来します。現時点では、現在MASからの相談を受けており、財務ライセンスの申請中です。コンプライアンスとセキュリティに関する厳格な検査とレビューは最終段階にあり、現在香港、英国、米国、ラトビアでの取引所の開設を進めています。

詳細な体制を構築し、世界各地の市場を広域に広げるために、9月中旬にWowoo Exchange Token(WWX)を公開し、交換サービスのリリースを目指しています2018年10月の終わり頃にオープンしました。

当社のプロジェクト基盤構築プロセスは非常にうまくいっていますが、財務と暗号化に関する世界のさまざまな規制に対応する必要がありますが、ウェブサイトとホワイトペーパーを更新して、この中でプロジェクトに関する詳細情報を公開する予定です。 
 2018年9月、ACUとのコラボレーション(アメリカ保守組合)を発表
Memorable day has come! Today, it is our great honour to announce that we will be cooperating with ACU (The American Conservative Union), the greatest supporter of The Republican Party in the United States, based on Wowoo Platform.
From this point, we will enhance our relationship with the country of United States of America, and we believe this is the historical event not only for Wowoo but also for the blockchain technology in general.

ACU, founded in 1964, is the oldest and influential conservative organization which functions as leader of all conservative organizations with its extraordinary power towards presidential election and pre-election. Moreover, ACUF (American Conservative Union Foundation), a part of the political organization The American Conservative Union operating as think-tank, and ACU-PAC (The American Conservative Union Political Action Committee) are proactively spreading conservative ideas and policies to the society by level of government, congress, state legislature, and through political candidate, lobbying, and social media. Once again, ACU's policies, which prioritize national defense and one's liberty, responsibility, plenary power, are spreading its influence towards conservatives within the society.

The Asia group of ACU will conduct an ICO focusing liberty based on Wowoo Platform. Cooperating with ACU will bring massive impact to not only United States, where regulations on cryptocurrency are still being concerned, but also for the society. We are certain that this will be the biggest step towards the change of our history and it will spread inspiring value and many more we could never have imagined before to the world.

Moreover for WowBit (WWB) holders, airdrop will be performed in the near future.
More details on the project and airdrop will be announce accordingly.
Please keep track of the updates via Telegram, Twitter (@WowooHQ), and our Website for further details.

Telegram: https://t.me/wowooofficial
Twitter: https://twitter.com/WowooHQ
Wowoo website: https://wowoonet.com/
2018年9月、SACシステムの開発と新しいトークンの発行
Today we are excited to announce a very important update for our supporters.

As Wowoo project has started from 2017 and have made it this far as a startup, we believe most of you are aware of one of the core technology inside Wowoo Platform Service, which we have indicated inside our Whitepaper as the Smart Active Control (SAC) feature.
This technology is aimed to develop a revolutionary system whereas complicated Smart Contracts development can be done easily and by anyone. By using blockchain technology, we believe SAC will enable its users to experience truly fair means to exchange "credits" in our coming new society, by being able to customize Special Resolution system and Covenants control for example.

With regards to the SAC system development, we have been looking into possibilities to build it on NEO platform, as we have initially switched over to NEO blockchain for the faster TPS and growth of its community, however, we have concluded that it is impossible to be built on NEO platform at the moment. As we will be needing this feature for supporting government related projects in US and Malaysia for example, we hereby announce that we will be developing our SAC system separately on Ethereum platform which is the only option available at this point, until we release our mainnet blockchain (Scheduled 2019).

With this change, we will be issuing a new token on Ethereum blockchain as ERC20 standard token.
Compared to the current Wowbit token (WWB) which will work rather by the side of our users, in which being able to receive airdrops of our community projects and exchange as a way to express our gratitude, our new token to be issued is expected to circulate mainly as a token which benefits the project owners (token issuers).

As recent crypto market condition is critical, the true value of ICO tokens are now being asked. We prioritise our service development which we believe will definitely be appreciated upon the new grand opening of the blockchain era, which are to come soon.

We will be providing our newly issued token to the users who have believed and contributed to our project, accordingly to the amount of WWB owned. As the cross-chain technology is not yet developed, we cannot automate this process of airdropping, however, we will be opening a special website for this hopefully within the year, so please look forward to the further updates on this topic.

We truly appreciate everyone's support.
 2018年10月2日、Wowoo Exchangeのアップデート
Since our updates of Wowoo Exchange in the mid-August, Wowoo Exchange team has been working on two important factors and continuing this project to meet its goal for success in business and consolidate Wowoo ecosystem.
These two factors are…
-Construction of robust security system to protect from cyber-attacks.
-Secure the liquidity of massive cryptocurrency exchanges.
We announce that system design and verification for constructing robust security system has finished. This system includes installation of security detection software, which fulfills government and military security level and consulting agreement with world's top-class security company. Moreover, Wowoo Exchange is planning to implement world's top-class AI analytic platform. Although, the details about the security cannot be revealed due to confidentiality.
Since the announcement on August, negotiations with world's major exchanges to ensuring liquidity have been taking place. As a result, an agreement with Tokenized, based in Singapore, to secure liquidity have settled. This partnership also includes technological cooperation of constructing robust security system, trades with fiat currency, and access to IEO platform.
With these capabilities, we believe Wowoo Exchange will be the key player of global exchange market.
Finally, we are pleasure to announce that Wowoo Exchange will start KYC registration in November.
Thank you for supporting us. Further information will be updated soon including updates of our website.
Tokenize
https://tokenize.exchange/
Please keep track of the updates via Telegram, Twitter, website and blog for further details.
Telegram: https://t.me/wowooofficial
Twitter: https://twitter.com/WowooHQ
Wowoo website: https://wowoonet.com/
Wowoo blog: https://blog.wowoonet.com/category/blog/
WWBCトークンに関する追加情報を公開
To increase community confidence and transparency, Wowoo team decided to officially announce additional information related to issuing new token, Wowbit Classic (WWBC).

As we announced on September 25th, our new token WWBC will be additionally issued in order to expand our community, and moreover it will be granted (airdrop) to WWB holders with some conditions.

Issuing Conditions:
- We will NOT conduct any pre-sale or crowdsale regarding WWBC.

- Due to the nature of WWBC, WWBC should be tradable. However, as it is mainly issued for project owners within our community, and the supply will be strictly managed.

Grant (airdorp) Conditions:
- Granting (airdrop) rate will be maximum of 3 WWBC towards 1 WWB

- This is NOT an unconditional grant (airdrop) to all WWB holders, however, we will not ask WWB holders for a big burden for joining the program. Wowoo will ask for some actions to someone who wishes to be granted to improve our community. For example, registering our platform or following twitter.

- WWB must be deposited into our platform, which we had announced on September 8th. More details will be announced accordingly. Also, NEO and Ethereum cross chain granting (airdrop) technology isn't established yet. Therefore, we must create our platform first to manage users' WWB. The granting (airdrop) is scheduled to be conducted at the end of this year based on our platform development schedule.

- There are certain selling restrictions (lock-up) for WWBC obtained from this granting (airdrop).

-Mainly circulated token inside Wowoo community as per users will still and always be WWB.

The main purpose of issuing WWBC is speeding up the development of SAC, so that the feasibility of our government related projects including US and Malaysia will greatly increase. Thank you for your understandings and supports. We will announce more detailed information soon.
新しいトークン、Wowbit Classicの詳細説明を公表
詳細はベンチャータイムスにて
「WWB|Wowbit」がFAN Bettingホワイトペーパーを公開
FAN Betting Whitepaper published
Posted by Wowoo
FAN betting project, a Wowoo produced project, published its whitepaper and updated its website.


FAN betting is the total sports entertainment management platform on blockchain. The core idea of FAN betting is to build interaction system that will provide athletes, clubs, fans, media, advertisers, sponsors and other stakeholders with advanced tools and incentives for deeper involvement and engagement. Fans, in real time, are able to participate, analyze, critique, fantasize, betting and connect with their favorite athletes and clubs while watching the game on TV.
「WWB|Wowbit」がANベッティング(FANBTG)の支払いに利用可能
It is our honor to announce WWB is available for a payment of FAN betting (FANBTG), although, it was not mentioned on the white paper. The announcement was delayed due to the discussion of exchange ratio and the discount rate for using WWB. Once they are agreed, we will update information as soon as possible.

Please keep track of the updates via Wowoo Telegram, Twitter, Website, and Blog for further details.
「WWB|Wowbit」、 Four Nineに関する最新情報を公開
We have been supporting variety of ICO projects including LIFEX and ZEN which is listed on exchange already. Today, we have to inform that Four Nine project, which is open to the public, will not conduct ICO on Wowoo Platfrom.

To enhance our eco-system, we have been cooperating with many projects from different perspectives. We accepted Four Nine project's request of leaving our platform for goal of their utility token differs from Wowoo's goal.

We wish for the Four Nine project to success. The project is still progressing as the website has been updated along with white paper. For further updates, please check Four Nine official website from now on.

Last but not least, there are more than 10 Wowoo projects including undisclosed projects so please look forward for the future updates.

Please keep track of the updates via Wowoo Telegram, Twitter, Website, and Blog for further details.
 「WWB|Wowbit」、クラウドマイニングのための受け入れについて
WWB保有者のための新しいサービスの創造は私たちの毎日の配慮です。良質のサービスを提供するだけでなく、これらのサービスを維持し、アップグレードすることは私たちの義務です。

今日では、WWBを受け入れるクラウドマイニングサービスのリリースにいくらかの遅れがあることをお知らせしたいと考えています。9月にサービスを発表したので、私たちはまだWWBトークンで特にカスタマイズされた新しいマイニングオプションを開発しており、パフォーマンスの効率を高めて製品のテストを開始することができました。

前述のように、この時点での基本的な構造は、Wowooが提供するWWBをOKfinc mempool(OKfinc LTDが運営している)に預けることであり、帰還ユーザーは非常に高い仕様の鉱山機械でクラウドマイニングの機会を得ることができます。したがって、ユーザーは採掘結果に応じて利息を得ることができます。

私たちはこのマイニングシステムが、ウォーホーの生態系における重要な要素の1つになると信じています。異なるタイプのブロックチェーンが今後のトークン経済において役割を果たすことが期待されています。

現在、OKfincのサポートにより、鉱業の業績をさらに向上させることが期待される別のテストを実施しており、世界中の同等かつ便利なサービスを提供する法的構造を明確にしています。

さらに、我々は、高性能鉱山機械を購入するためにWWBを受け入れるための追加オプションを提供することを検討している。

今後、クラウドマイニングサービスの公開日について発表いたします。
※今後、仮想通貨「Wowoo(WWB)|Wowbit(ワオビット)」の新しい情報が配信され次第追記していきます。
2018年一押しの仮想通貨「Wowoo(WWB)|Wowbit(ワオビット)」とは?どんな仮想通貨なのか?評判・特徴・上場情報など一斉公開!まとめ
今回は仮想通貨「Wowoo(WWB)|Wowbit(ワオビット)」とはどのような仮想通貨なのか?改めて特徴から上場情報まで一斉公開したので長文になってしまいましたが、最後まで読んでいただきありがとうございます。
長文にはなりましたが、仮想通貨「Wowoo(WWB)|Wowbit(ワオビット)」がどの様な仮想通貨なのか理解していただけたかと思います。
仮想通貨「Wowoo(WWB)|Wowbit(ワオビット)」は、ロジャー・バーとNEOの創業者が参画、「OKWAVE」が出資、BIT-Zにすでに上場と、一押しの仮想通貨と評判になるのも納得の仮想通貨です。
改めて仮想通貨「Wowoo(WWB)|Wowbit(ワオビット)」が気になった方は今からでも遅くはありませんので注目してみてはいかがでしょうか。
今後も仮想通貨「Wowoo(WWB)|Wowbit(ワオビット)」について新しい情報が公開され次第追記していきます。